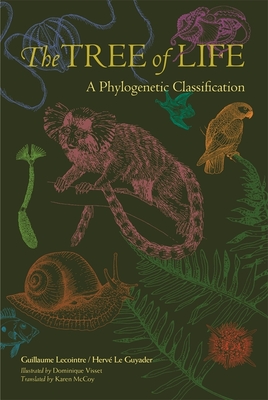 The Tree of Life (Hardcover)
A Phylogenetic Classification (Harvard University Press Reference Library)
Belknap Press, 9780674021839, 560pp.
Publication Date: January 15, 2007
* Individual store prices may vary.
Description
Did you know that you are more closely related to a mushroom than to a daisy? That crocodiles are closer to birds than to lizards? That dinosaurs are still among us? That the terms "fish," "reptiles," and "invertebrates" do not indicate scientific groupings? All this is the result of major changes in classification, whose methods have been totally revisited over the last thirty years.
Modern classification, based on phylogeny, no longer places humans at the center of nature. Groups of organisms are no longer defined by their general appearance, but by their different individual characteristics. Phylogeny, therefore, by showing common ancestry, outlines a tree of evolutionary relationships from which one can retrace the history of life.
This book diagrams the tree of life according to the most recent methods of classification. By showing how life forms arose and developed and how they are related, The Tree of Life presents a key to the living world in all its dazzling variety.,