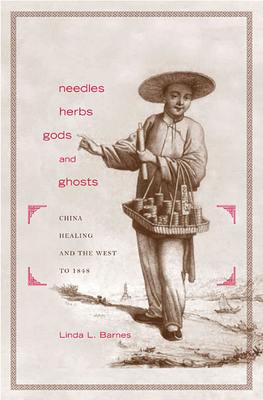 Needles, Herbs, Gods, and Ghosts (Paperback)
China, Healing, and the West to 1848
Harvard University Press, 9780674023970, 458pp.
Publication Date: April 1, 2007
* Individual store prices may vary.
Description
When did the West discover Chinese healing traditions? Most people might point to the "rediscovery" of Chinese acupuncture in the 1970s. In Needles, Herbs, Gods, and Ghosts, Linda Barnes leads us back, instead, to the thirteenth century to uncover the story of the West's earliest known encounters with Chinese understandings of illness and healing. As Westerners struggled to understand new peoples unfamiliar to them, how did they make sense of equally unfamiliar concepts and practices of healing? Barnes traces this story through the mid-nineteenth century, in both Europe and, eventually, the United States. She has unearthed numerous examples of Western missionaries, merchants, diplomats, and physicians in China, Europe, and America encountering and interpreting both Chinese people and their healing practices, and sometimes adopting their own versions of these practices.
A medical anthropologist with a degree in comparative religion, Barnes illuminates the way constructions of medicine, religion, race, and the body informed Westerners' understanding of the Chinese and their healing traditions.