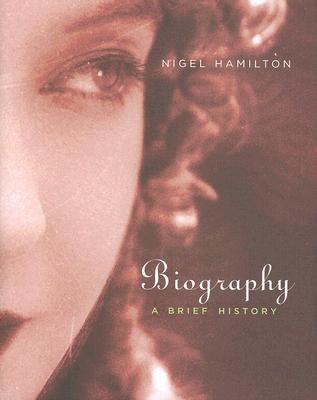 Biography
A Brief History
Hardcover

* Individual store prices may vary.
Other Editions of This Title:
Paperback (11/1/2009)
Description
For thousands of years we have recorded real lives--the lives of others, and of ourselves. For what purpose and for whom has this universal and timeless pursuit endured? What obstacles have lain in the path of biographers in the past, and what continues to confound biographers today? Above all, how is it that biographies and autobiographies play such a contested, popular role in contemporary Western culture, from biopics to blogs, from memoir to docudrama?
Award-winning biographer and teacher Nigel Hamilton addresses these questions in an incisive and vivid narrative that will appeal to students of human nature and self-representation across the arts and sciences. Tracing the remarkable and often ignored historical evolution of biography from the ancient world to the present, this brief and fascinating tour of the genre conveys the passionate quest to capture the lives of individuals and the many difficulties it has entailed through the centuries. From the "Epic of Gilgamesh" to "American Splendor," from cuneiform to the Internet, from commemoration to deconstruction, from fiction to fact--by way of famous biographical artists such as Plutarch, Saint Augustine, Sir Walter Raleigh, Samuel Johnson, Jean-Jacques Rousseau, Lord Byron, Sigmund Freud, Lytton Strachey, Abel Gance, Virginia Woolf, Leni Riefenstahl, Orson Welles, Julian Barnes, Ted Hughes, Frank McCourt, and many others--Nigel Hamilton's "Biography: A Brief History" will change the way you think about biography and real lives.
Harvard University Press, 9780674024663, 345pp.
Publication Date: March 1, 2007
or
Not Currently Available for Direct Purchase