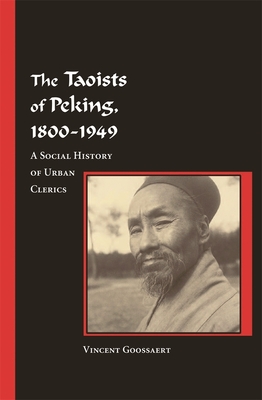 The Taoists of Peking, 1800-1949 (Hardcover)
A Social History of Urban Clerics (Harvard East Asian Monographs #284)
Harvard University Press, 9780674025059, 395pp.
Publication Date: April 1, 2007
* Individual store prices may vary.
Description
By looking at the activities of Taoist clerics in Peking, this book explores the workings of religion as a profession in one Chinese city during a period of dramatic modernization. The author focuses on ordinary religious professionals, most of whom remained obscure temple employees. Although almost forgotten, they were all major actors in urban religious and cultural life.
The clerics at the heart of this study spent their time training disciples, practicing and teaching self-cultivation, performing rituals, and managing temples. Vincent Goossaert shows that these Taoists were neither the socially despised illiterates dismissed in so many studies, nor otherworldly ascetics, but active participants in the religious economy of the city. In exploring exactly what their crucial role was, he addresses the day-to-day life of modern Chinese religion from the perspective of ordinary religious specialists. This approach highlights the social processes, institutions, and networks that transmit religious knowledge and mediate between prestigious religious traditions and the people in the street. In modern Chinese religion, the Taoists are such key actors. Without them, "Taoist ritual" and "Taoist self-cultivation" are just empty words.
or
Not Currently Available for Direct Purchase