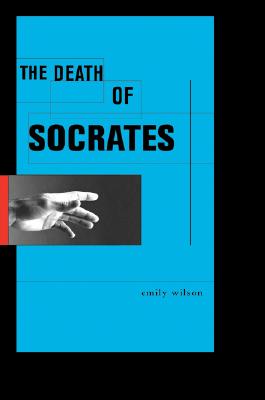 The Death of Socrates (Profiles in History) (Hardcover)
Harvard University Press, 9780674026834, 247pp.
Publication Date: October 1, 2007
* Individual store prices may vary.
Description
There were heroic lives and deaths before and after, but none quite like Socrates'. He did not die by sword or spear, braving all to defend home and country, but as a condemned criminal, swallowing a painless dose of poison. And yet Socrates' death in 399 BCE has figured large in our world ever since, shaping how we think about heroism and celebrity, religion and family life, state control and individual freedom, the distance of intellectual life from daily activity--many of the key coordinates of Western culture. In this book Emily Wilson analyzes the enormous and enduring power the trial and death of Socrates has exerted over the Western imagination.
Beginning with the accounts of contemporaries like Aristophanes, Xenophon, and, above all, Plato, the book offers a comprehensive look at the death of Socrates as both a historical event and a controversial cultural ideal. Wilson shows how Socrates' death--more than his character, actions, or philosophical beliefs--has played an essential role in his story. She considers literary, philosophical, and artistic works--by Cicero, Erasmus, Milton, Voltaire, Hegel, and Brecht, among others--that used the death of Socrates to discuss power, politics, religion, the life of the mind, and the good life. As highly readable as it is deeply learned, her book combines vivid descriptions, critical insights, and breadth of research to explore how Socrates' death--especially his seeming ability to control it--has mattered so much, for so long, to so many different people.
or
Not Currently Available for Direct Purchase