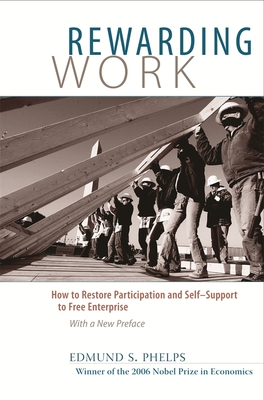 Rewarding Work (Paperback)
How to Restore Participation and Self-Support to Free Enterprise, with a New Preface
Harvard University Press, 9780674026940, 198pp.
Publication Date: September 1, 2007
* Individual store prices may vary.
Description
Since the 1970s a gulf has opened between the pay of low-paid workers and the pay of the middle class. No longer able to earn a decent wage in respectable work, many have left the labor force, and the job attachment of those remaining has weakened. For Edmund Phelps, this is a failure of political economy whose widespread effects are undermining the free-enterprise system. His solution is a graduated schedule of tax subsidies to enterprises for every low-wage worker they employ. As firms hire more of these workers, the labor market would tighten, driving up their pay levels as well as their employment.