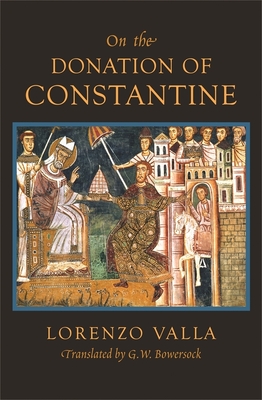 On the Donation of Constantine (I Tatti Renaissance Library) (Paperback)
Harvard University Press, 9780674030893, 116pp.
Publication Date: September 1, 2008
* Individual store prices may vary.
Description
Lorenzo Valla (1407-1457) was the leading theorist of the Renaissance humanist movement and the author of major works on Latin style, scholastic logic, and other topics. In On the Donation of Constantine he uses new philological methods to attack the authenticity of the most important document justifying the papacy's claims to temporal rule, in a brilliant analysis that is often seen as marking the beginning of modern textual criticism. Widely translated throughout Europe during the Reformation, the work was placed on the Church's Index of Prohibited Books. This volume provides a new translation with introduction and notes by G. W. Bowersock, commissioned for the I Tatti Renaissance Library, along with a translation of the Donation of Constantine document itself.