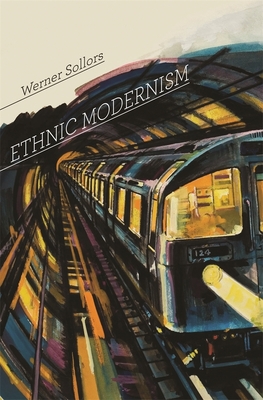 Ethnic Modernism (Paperback)
Harvard University Press, 9780674030916, 324pp.
Publication Date: November 30, 2008
* Individual store prices may vary.
Description
In the first half of the twentieth century, the United States moved from the periphery to the center of global cultural production. At the same time, technologies of dissemination evolved rapidly, and versions of modernism emerged as dominant art forms. How did African American, European immigrant, and other minority writers take part in these developments that also transformed the United States, giving it an increasingly multicultural self-awareness? This book attempts to address this question in a series of innovative and engaging close readings of major texts by Gertrude Stein, Mary Antin, Jean Toomer, O. E. R lvaag, Nathan Asch, Henry Roth, Richard Wright, Zora Neale Hurston, Pietro di Donato, Jerre Mangione, John Hersey, and Leo Szilard, as well as briefer examinations of many other authors and works, against the background of international political developments, the rise of modernism in the visual arts, and the ascendancy of Ernest Hemingway as a model for prose writers.
In many of Werner Sollors's sensitive readings, single sentences and paragraphs serve as the representative formal units of prose works, while throughout Ethnic Modernism the trolley (now a cute-seeming object of nostalgia) emerges with surprising frequency as a central thematic emblem of modernity.
or
Not Currently Available for Direct Purchase