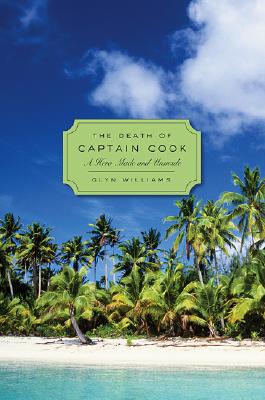 The Death of Captain Cook (Hardcover)
A Hero Made and Unmade (Profiles in History)
Harvard University Press, 9780674031944, 197pp.
Publication Date: January 1, 2009
* Individual store prices may vary.
Description
Since first reported to the world in 1780, the death of Captain Cook on a Hawaiian beach the previous year has been revered, celebrated, and shrouded in mystery. Simultaneously called a hero and an antihero, a ruthless invader, and a torchbearer of the Enlightenment, Cook's reputation grew as much out of the moving story of his death as out of his adventures while he lived.
In a style that is more detective story than conventional biography, Glyn Williams explores the multiple narratives of Cook's death. He reveals how the British Admiralty first attempted to censor accounts of Cook's erratic behavior and how the "authorized" version of his death--a lengthy narrative serialized in the leading publications of the day--reduced the story to the final hours of a noble leader who gave his life to save others. Williams argues that the contrary evidence of a chaotic bloody fracas on the beach at Kealakekua Bay was ignored, and that the unexplained disappearance of Cook's own journal helped the process of concealment. He believes that Cook was not entirely the man sanctified by the British public. More than two hundred years later, an explosive interplay between academic controversy and nationalist feelings has once more drawn attention to a life that has attracted praise and controversy, abhorrence and admiration. In short, Williams examines the story of Cook's progress from obscurity to fame and, eventually, to infamy--a story that, until now, has never been fully told.
or
Not Currently Available for Direct Purchase