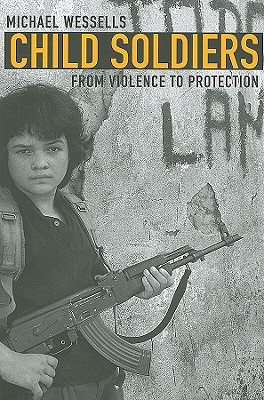 Child Soldiers (Paperback)
From Violence to Protection
Harvard University Press, 9780674032552, 284pp.
Publication Date: March 1, 2009
* Individual store prices may vary.
Description
Compelling and humane, this book reveals the lives of the 300,000 child soldiers around the world, challenging stereotypes of them as predators or a lost generation. Kidnapped or lured by the promise of food, protection, revenge, or a better life, children serve not only as combatants but as porters, spies, human land mine detectors, and sexual slaves. Nearly one-third are girls, and Michael Wessells movingly reveals the particular dangers they face from pregnancy, childbirth complications, and the rejection they and their babies encounter in their local contexts.
Based mainly on participatory research and interviews with hundreds of former child soldiers worldwide, Wessells allows these ex-soldiers to speak for themselves and reveal the enormous complexity of their experiences and situations. The author argues that despite the social, moral, and psychological wounds of war, a surprising number of former child soldiers enter civilian life, and he describes the healing, livelihood, education, reconciliation, family integration, protection, and cultural supports that make it possible. A passionate call for action, Child Soldiers pushes readers to go beyond the horror stories to develop local and global strategies to stop this theft of childhood.
or
Not Currently Available for Direct Purchase