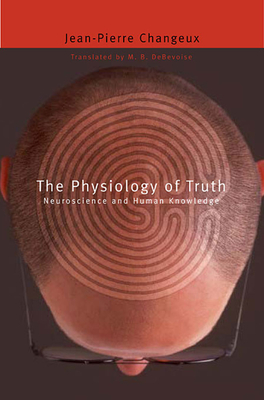 The Physiology of Truth (Paperback)
Neuroscience and Human Knowledge (Mind/Brain/Behavior Initiative)
Belknap Press, 9780674032606, 324pp.
Publication Date: March 1, 2009
* Individual store prices may vary.
Description
In this wide-ranging book, one of the boldest thinkers in modern neuroscience confronts an ancient philosophical problem: can we know the world as it really is?
Drawing on provocative new findings about the psychophysiology of perception and judgment in both human and nonhuman primates, and also on the cultural history of science, Jean-Pierre Changeux makes a powerful case for the reality of scientific progress and argues that it forms the basis for a coherent and universal theory of human rights. On this view, belief in objective knowledge is not a mere ideological slogan or a na ve confusion; it is a characteristic feature of human cognition throughout evolution, and the scientific method its most sophisticated embodiment. Seeking to reconcile science and humanism, Changeux holds that the capacity to recognize truths that are independent of subjective personal experience constitutes the foundation of a human civil society.