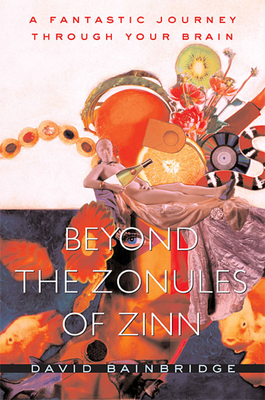 Beyond the Zonules of Zinn (Paperback)
A Fantastic Journey Through Your Brain
Harvard University Press, 9780674034587, 338pp.
Publication Date: November 1, 2009
* Individual store prices may vary.
Description
In his latest book, David Bainbridge combines an otherworldly journey through the central nervous system with an accessible and entertaining account of how the brain's anatomy has often misled anatomists about its function. Bainbridge uses the structure of the brain to set his book apart from the many volumes that focus on brain function. He shows that for hundreds of years, natural philosophers have been interested in the gray matter inside our skulls, but all they had to go on was its structure. Almost every knob, protrusion, canal, and crease was named before anyone had an inkling of what it did--a kind of biological terra incognita with many weird and wonderful names: the zonules of Zinn, the obex ("the most Scrabble-friendly word in all of neuroanatomy"), the aqueduct of Sylvius, the tract of Goll.
This uniquely accessible approach lays out what is known about the brain (its structure), what we can hope to know (its function), and what we may never know (its evolution). Along the way Bainbridge tells lots of wonderful stories about the "two pounds of blancmange" within our skulls, and tells them all with wit and style.