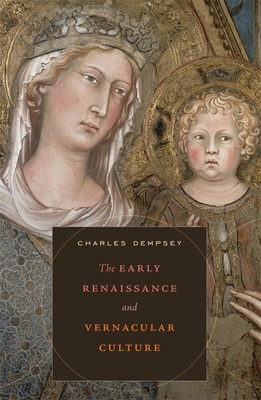 The Early Renaissance and Vernacular Culture (Bernard Berenson Lectures on the Italian Renaissance) (Hardcover)
Harvard University Press, 9780674049529, 394pp.
Publication Date: February 27, 2012
* Individual store prices may vary.
Description
Why do the paintings and poetry of the Italian Renaissance--a celebration of classical antiquity--also depict the Florentine countryside populated with figures dressed in contemporary silk robes and fleur-de-lys crowns? Upending conventional interpretations of this well-studied period, Charles Dempsey argues that a fusion of classical form with contemporary content, once seen as the paradox of the Renaissance, can be better understood as its defining characteristic.
Dempsey describes how Renaissance artists deftly incorporated secular and popular culture into their creations, just as they interwove classical and religious influences. Inspired by the love lyrics of Parisian troubadours, Simone Martini altered his fresco Maest in 1321 to reflect a court culture that prized terrestrial beauty. As a result the Maest scandalously revealed, for the first time in Italian painting, a glimpse of the Madonna's golden locks. Modeled on an ancient statue, Botticelli's Birth of Venus went much further, featuring fashionable beauty ideals of long flowing blonde hair, ivory skin, rosy cheeks, and perfectly arched eyebrows. In the only complete reconstruction of Feo Belcari's twelve Sybilline Octaves, Dempsey shows how this poet, patronized by the Medici family, was also indebted to contemporary dramatic modes. Popularizing biblical scenes by mixing the familiar with the exotic, players took the stage outfitted in taffeta tunics and fanciful hats, and one staging even featured a papier mach replica of Jonah's Whale. As Dempsey's thorough study illuminates, Renaissance poets and artists did not simply reproduce classical aesthetics but reimagined them in vernacular idioms.
or
Not Currently Available for Direct Purchase