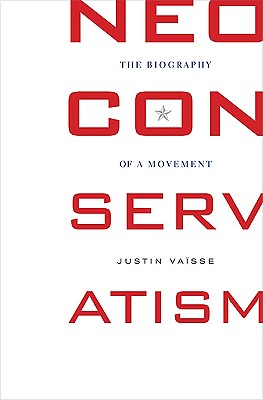 Histoire Du N?oconservatisme Aux ?Tats-Unis (Hardcover)
The Biography of a Movement
Belknap Press, 9780674050518, 376pp.
Publication Date: May 1, 2010
Other Editions of This Title:
Paperback, French (3/18/2011)
* Individual store prices may vary.
Description
Neoconservatism has undergone a transformation that has made a clear identity almost impossible to capture. The Republican foreign policy operatives of the George W. Bush era seem far removed from the early liberal intellectuals who focused on domestic issues. Justin Vaisse offers the first comprehensive history of neoconservatism, exploring the connections between a changing and multifaceted school of thought, a loose network of thinkers and activists, and American political life in turbulent times.
In an insightful portrait of the neoconservatives and their impact on public life, Vaisse frames the movement in three distinct ages: the New York intellectuals who reacted against the 1960s leftists; the "Scoop Jackson Democrats," who tried to preserve a mix of hawkish anticommunism abroad and social progress at home but failed to recapture the soul of the Democratic Party; and the "Neocons" of the 1990s and 2000s, who are no longer either liberals or Democrats. He covers neglected figures of this history such as Pat Moynihan, Eugene Rostow, Lane Kirkland, and Bayard Rustin, and offers new historical insight into two largely overlooked organizations, the Coalition for a Democratic Majority and the Committee on the Present Danger. He illuminates core developments, including the split of liberalism in the 1960s, and the shifting relationship between partisan affiliation and foreign policy positions.
Vaisse gives neoconservatism its due as a complex movement and predicts it will remain an influential force in the American political landscape.
or
Not Currently Available for Direct Purchase