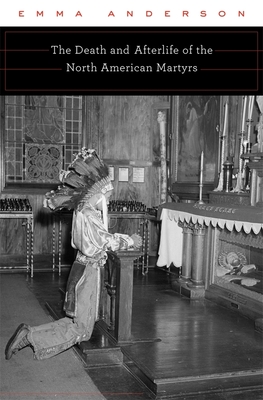 The Death and Afterlife of the North American Martyrs (Hardcover)
Harvard University Press, 9780674051188, 463pp.
Publication Date: November 18, 2013
* Individual store prices may vary.
Description
In the 1640s--a decade of epidemic and warfare across colonial North America--eight Jesuit missionaries met their deaths at the hands of native antagonists. With their collective canonization in 1930, these men, known to the devout as the North American martyrs, would become the continent's first official Catholic saints. In The Death and Afterlife of the North American Martyrs, Emma Anderson untangles the complexities of these seminal acts of violence and their ever-changing legacy across the centuries. While exploring how Jesuit missionaries perceived their terrifying final hours, the work also seeks to comprehend the motivations of the those who confronted them from the other side of the axe, musket, or caldron of boiling water, and to illuminate the experiences of those native Catholics who, though they died alongside their missionary mentors, have yet to receive comparable recognition as martyrs by the Catholic Church.
In tracing the creation and evolution of the cult of the martyrs across the centuries, Anderson reveals the ways in which both believers and detractors have honored and preserved the memory of the martyrs in this "afterlife," and how their powerful story has been continually reinterpreted in the collective imagination over the centuries. As rival shrines rose to honor the martyrs on either side of the U.S.-Canadian border, these figures would both unite and deeply divide natives and non-natives, francophones and anglophones, Protestants and Catholics, Canadians and Americans, forging a legacy as controversial as it has been enduring.
or
Not Currently Available for Direct Purchase