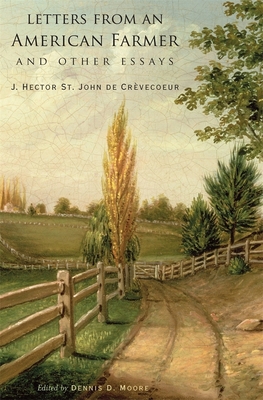 Letters from an American Farmer and Other Essays (John Harvard Library #49) (Hardcover)
Belknap Press, 9780674051812, 416pp.
Publication Date: January 14, 2013
* Individual store prices may vary.
Description
Letters from an American Farmer was published in London in 1782, just as the idea of an "American" was becoming a reality. Those epistolary essays introduced the European public to America's landscape and customs and have since served as the iconic description of a then-new people. Dennis D. Moore's convenient, up-to-date reader's edition situates those twelve pieces from the 1782 Letters in the context of thirteen other essays representative of Cr vecoeur's writings in English.
The "American Farmer" of the title is Cr vecoeur's fictional persona Farmer James, a bumpkin from rural Pennsylvania. In his Introduction to this edition, Moore places this self-effacing pose in perspective and charts Cr vecoeur's enterprising approach to self-promotion, which involved repackaging and adapting his writings for French and English audiences.
Born in Normandy, Cr vecoeur came to New York in the 1750s by way of England and then Canada, traveled throughout the colonies as a surveyor and trader, and was naturalized in 1765. The pieces he included in the 1782 Letters map a shift from hopefulness to disillusionment: its opening selections offer America as a utopian haven from European restrictions on personal liberty and material advancement but give way to portrayals of a land plagued by the horrors of slavery, the threat of Indian raids, and revolutionary unrest. This new edition opens up a broader perspective on this artful, ambitious writer and cosmopolitan thinker who coined America's most enduring metaphor: a place where "individuals of all nations are melted into a new race of men."
About the Author
Dennis D. Moore is Professor of English at Florida State University.
or
Not Currently Available for Direct Purchase