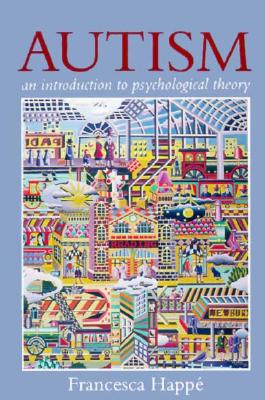 Autism (Paperback)
An Introduction to Psychological Theory
Harvard University Press, 9780674053113, 160pp.
Publication Date: September 1, 1998
Other Editions of This Title:
Paperback (6/28/1994)
* Individual store prices may vary.
Description
Autism is a fascinating yet perplexing disorder that continues to intrigue researchers and clinicians studying brain and behavior. In this lucid and elegant book, Francesca Happ provides a concise overview of current psychological theory and research that synthesizes the established work on the biological foundations, cognitive characteristics, and behavioral manifestations of this disorder. She focuses her discussion on the cognitive approaches that deal with both thought and feeling--those hypotheses that link brain to action, deepen our understanding of the autistic person's view of the world, and offer better approaches to effectively managing the behavior of people with autism struggling to live in our world. The book reviews the latest research into the communication, socialization, and imagination impairments in autism, and further distinguishes the levels of severity in the spectrum of autistic disorders. Happ also includes a discussion of the talented few--high-functioning autistic individuals with Asperger's syndrome--and of the many childhood behavioral disorders, unrelated to autism, that manifest autistic-like symptoms.
Autism is an important and much-needed contribution to the literature. It will be valued by parents and teachers of autistic children as well as by students and researchers interested in disorders of language and communication.
or
Not Currently Available for Direct Purchase