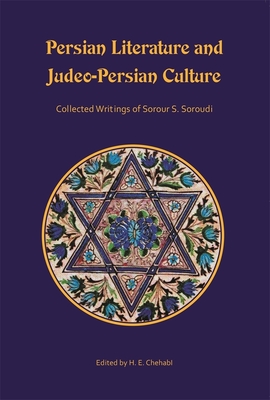 Persian Literature and Judeo-Persian Culture (Paperback)
Collected Writings of Sorour S. Soroudi (Ilex Foundation #3)
Harvard University Press, 9780674053427, 381pp.
Publication Date: November 1, 2010
* Individual store prices may vary.
Description
This volume presents several articles and other writings of Sorour S. Soroudi (1938-2002), who taught in the Department of Iranian Studies at the Hebrew University for three decades. Soroudi's research was concentrated in three main areas, all of which are well represented in this collection. First, Soroudi was an early specialist in modern Persian poetry, particularly that of the constitutional era; her studies and translations did much to bring this poetry to the attention of critics and scholars. Second, on the basis of extensive fieldwork as well as literary study, Soroudi contributed greatly to the study of Judeo-Persian literature and folk culture. Third, Soroudi explored the history and culture of Iranian Jewry, which she situated in the larger context of Iranian history. This volume, meticulously and sensitively edited by Houchang E. Chehabi, brings together many of Dr. Soroudi's published articles in these two areas. Included in this book is a previously unpublished piece as well as an article that appears here in English for the first time.