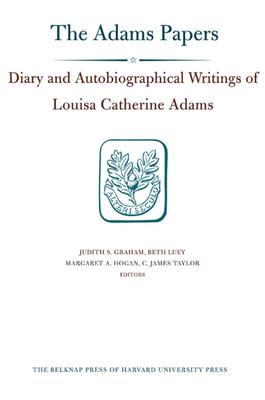 Diary and Autobiographical Writings of Louisa Catherine Adams, Volumes 1 and 2 (Hardcover)
1778-1849 (Adams Papers #27)
Belknap Press, 9780674058682, 960pp.
Publication Date: February 26, 2013
* Individual store prices may vary.
Description
The Adams saga takes a stride through the first half of the nineteenth century, as Louisa Catherine Johnson Adams chronicles her life with John Quincy Adams. Born in London in 1775 to a Maryland merchant and his English wife, Louisa recalls her childhood and education in England and France and her courtship with John Quincy, then U.S. minister to the Netherlands. Married in 1797, Louisa accompanied her husband on his postings to Berlin, St. Petersburg, and London. Her memoirs of Prussia and Russia vividly portray the republican couple in the courts of Europe.
Louisa came to America in 1801 and would share John Quincy's career as U.S. senator, secretary of state, president, and congressman. Except for his presidency, her diaries for these years have been preserved, and they reveal a reluctant but increasingly canny political wife. Lamentations about loss, including the deaths of three of four children, abound. But here, too, are views of Napoleonic Europe and American sectional disputes, with witty sketches of heroes and scoundrels. John Quincy emerges in a fullness seldom seen--ambitious and exacting, yet passionate, generous, and gallant. Louisa's diaries conclude with her reckoning of an eventful life, which came to a close in 1852.
About the Author
Judith S. Grham is Series Editor, for the Louisa Catherine Adams Diary, at the Massachusetts Historical Society.
or
Not Currently Available for Direct Purchase