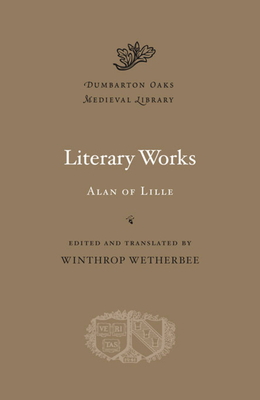 Literary Works (Dumbarton Oaks Medieval Library #22) (Hardcover)
Harvard University Press, 9780674059962, 672pp.
Publication Date: May 20, 2013
* Individual store prices may vary.
Description
A product of the cathedral schools that played a foundational role in the so-called Twelfth-Century Renaissance, Alan of Lille was renowned for the vast learning which earned him the title of Doctor Universalis. His writings include many significant contributions to the development of systematic theology, but he was also the most important Latin poet of his time, the great age of Medieval Latin poetry. The works included in this volume aim to give imaginative expression to the main tenets of Alan's theology, but the forms in which his vision is embodied are strikingly original and informed by a rich awareness of poetic tradition.
The "Sermon on the Intelligible Sphere" translates Platonist cosmology into the terms of a visionary psychology. In the Boethian dialogue of the De planctu Naturae the goddess Nature inveighs against sodomy and "unnatural" behavior generally. The Anticlaudianus, viewed as virtually a classic in its own day, is at once a summa of the scholastic achievement of the Twelfth-Century schools and an allegory of spiritual pilgrimage that anticipates the Divine Comedy.
About the Author
Winthrop Wetherbee is Avalon Foundation Professor in the Humanities Emeritus, Cornell University.
or
Not Currently Available for Direct Purchase