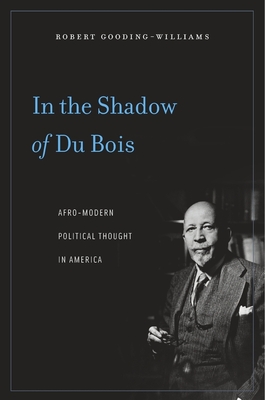 In the Shadow of Du Bois (Paperback)
Afro-Modern Political Thought in America
Harvard University Press, 9780674060241, 350pp.
Publication Date: April 15, 2011
Other Editions of This Title:
Hardcover (9/1/2009)
* Individual store prices may vary.
Description
The Souls of Black Folk is Du Bois's outstanding contribution to modern political theory. It is his still influential answer to the question, "What kind of politics should African Americans conduct to counter white supremacy?" Here, in a major addition to American studies and the first book-length philosophical treatment of Du Bois's thought, Robert Gooding-Williams examines the conceptual foundations of Du Bois's interpretation of black politics.
For Du Bois, writing in a segregated America, a politics capable of countering Jim Crow had to uplift the black masses while heeding the ethos of the black folk: it had to be a politics of modernizing "self-realization" that expressed a collective spiritual identity. Highlighting Du Bois's adaptations of Gustav Schmoller's social thought, the German debate over the Geisteswissenschaften, and William Wordsworth's poetry, Gooding-Williams reconstructs Souls' defense of this "politics of expressive self-realization," and then examines it critically, bringing it into dialogue with the picture of African American politics that Frederick Douglass sketches in My Bondage and My Freedom. Through a novel reading of Douglass, Gooding-Williams characterizes the limitations of Du Bois's thought and questions the authority it still exerts in ongoing debates about black leadership, black identity, and the black underclass. Coming to Bondage and then to these debates by looking backward and then forward from Souls, Gooding-Williams lets Souls serve him as a productive hermeneutical lens for exploring Afro-Modern political thought in America.