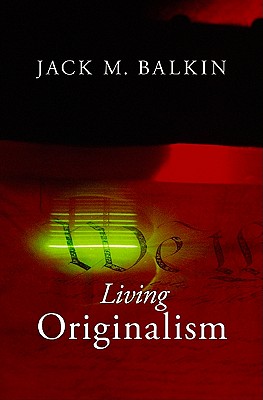 Living Originalism
Hardcover

* Individual store prices may vary.
Other Editions of This Title:
Paperback (9/1/2014)
Description
Originalism and living constitutionalism, so often understood to be diametrically opposing views of our nation's founding document, are not in conflict--they are compatible. So argues Jack Balkin, one of the leading constitutional scholars of our time, in this long-awaited book. Step by step, Balkin gracefully outlines a constitutional theory that demonstrates why modern conceptions of civil rights and civil liberties, and the modern state's protection of national security, health, safety, and the environment, are fully consistent with the Constitution's original meaning. And he shows how both liberals and conservatives, working through political parties and social movements, play important roles in the ongoing project of constitutional construction.
By making firm rules but also deliberately incorporating flexible standards and abstract principles, the Constitution's authors constructed a framework for politics on which later generations could build. Americans have taken up this task, producing institutions and doctrines that flesh out the Constitution's text and principles. Balkin's analysis offers a way past the angry polemics of our era, a deepened understanding of the Constitution that is at once originalist and living constitutionalist, and a vision that allows all Americans to reclaim the Constitution as their own.
Belknap Press, 9780674061781, 474pp.
Publication Date: November 29, 2011
or
Not Currently Available for Direct Purchase