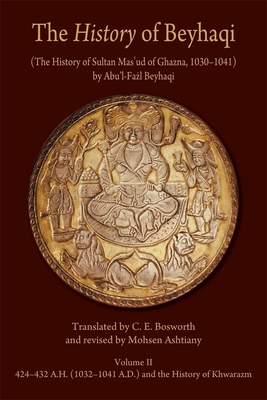 The History of Beyhaqi (Paperback)
The History of Sultan Mas'ud of Ghazna, 1030-1041, Volume II: Translation of Years 424-432 A.H. (1032-1041 A.D.) and the Histo (Ilex #6)
Ilex Foundation, 9780674062368, 406pp.
Publication Date: October 10, 2011
Other Editions of This Title:
Paperback (10/10/2011)
Paperback (10/10/2011)
* Individual store prices may vary.
Description
Abu'l-Fa l Beyhaqi, a secretary at the court of a number of Ghaznavid rulers in eastern Iran and Afghanistan in the early middle ages, is a most perceptive, as well as intriguing, commentator on the history of the Islamic Near East. The surviving volumes of his massive project, dealing in depth with the years 1030-41, combine astute criticism and wry humor with an unobtrusive display of mastery of the learned literature of the time, both in Arabic and Persian. Through a deft manipulation of different styles, and timely introduction of the authorial voice as a framing device to bring a sense of heightened drama, the historian comments on mankind's individual frailties and the many lost opportunities that hasten a mighty dynasty's decline. Although there are already a number of articles and monographs in English and other western languages on aspects of his style and historical approach, this is the first complete translation of the extant volumes with a detailed commentary.