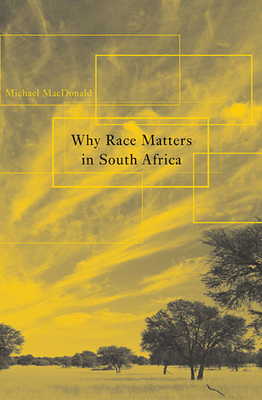 Why Race Matters in South Africa (Paperback)
Harvard University Press, 9780674063891, 245pp.
Publication Date: March 5, 2012
Other Editions of This Title:
Hardcover (4/30/2006)
* Individual store prices may vary.
Description
This book tells the story of how the transition to democracy in South Africa enfranchised blacks politically but without raising most of them from poverty. It shows in detail how the continuing strength of the white establishment forces the leaders of the African National Congress (ANC) to compromise plans for full political and economic transformation. Deferring the economic transformation, the new dispensation nurtures a small black elite. The new elite absorbs the economic interests of the established white elites while continuing to share racial identities with the majority of their countrymen, muffling the divisions between rich whites and poor blacks, thus ensuring political stability in the new South Africa.
Although democratic South Africa is officially "non-racial," the book shows that racial solidarities continue to play a role in the country's political economy. Ironically, racial identities, which ultimately proved the undoing of apartheid, have come to the rescue of contemporary democratic capitalism. The author explains how and why racial solidarities are being revamped, focusing particularly on the role of black economic empowerment, the black bourgeoisie, and how calls to represent the identities of black South Africans are having the effect of substituting the racial interests of black elites for the economic interests of the black poor.
About the Author
Michael MacDonald is Frederick L. Schuman Professor of International Relations at Williams College.