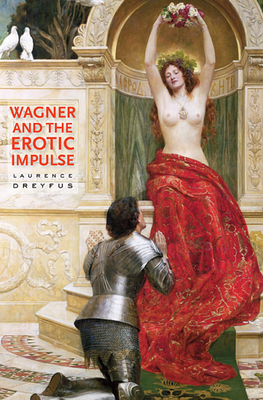 Wagner and the Erotic Impulse (Paperback)
Harvard University Press, 9780674064294, 266pp.
Publication Date: May 7, 2012
* Individual store prices may vary.
Description
Though his image is tarnished today by unrepentant anti-Semitism, Richard Wagner (1813-1883) was better known in the nineteenth century for his provocative musical eroticism. In this illuminating study of the composer and his works, Laurence Dreyfus shows how Wagner's obsession with sexuality prefigured the composition of operas such as Tannh user, Die Walk re, Tristan und Isolde, and Parsifal. Daring to represent erotic stimulation, passionate ecstasy, and the torment of sexual desire, Wagner sparked intense reactions from figures like Baudelaire, Clara Schumann, Nietzsche, and Nordau, whose verbal tributes and censures disclose what was transmitted when music represented sex.
Wagner himself saw the cultivation of an erotic high style as central to his art, especially after devising an anti-philosophical response to Schopenhauer's "metaphysics of sexual love." A reluctant eroticist, Wagner masked his personal compulsion to cross-dress in pink satin and drench himself in rose perfumes while simultaneously incorporating his silk fetish and love of floral scents into his librettos. His affection for dominant females and surprising regard for homosexual love likewise enable some striking portraits in his operas. In the end, Wagner's achievement was to have fashioned an oeuvre which explored his sexual yearnings as much as it conveyed--as never before--how music could act on erotic impulse.
About the Author
Laurence Dreyfus is Professor of Music at Oxford University and a Fellow of Magdalen College.