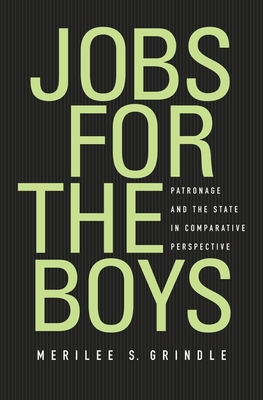 Jobs for the Boys (Hardcover)
Patronage and the State in Comparative Perspective
Harvard University Press, 9780674065703, 316pp.
Publication Date: June 11, 2012
* Individual store prices may vary.
Description
Patronage systems in the public service are universally reviled as undemocratic and corrupt. Yet patronage was the prevailing method of staffing government for centuries, and in some countries it still is. In Jobs for the Boys, Merilee Grindle considers why patronage has been so ubiquitous in history and explores the political processes through which it is replaced by merit-based civil service systems. Such reforms are consistently resisted, she finds, because patronage systems, though capricious, offer political executives flexibility to achieve a wide variety of objectives.
Grindle looks at the histories of public sector reform in six developed countries and compares them with contemporary struggles for reform in four Latin American countries. A historical, case-based approach allows her to take into account contextual differences between countries as well as to identify cycles that govern reform across the board. As a rule, she finds, transition to merit-based systems involves years and sometimes decades of conflict and compromise with supporters of patronage, as new systems of public service are politically constructed. Becoming aware of the limitations of public sector reform, Grindle hopes, will temper expectations for institutional change now being undertaken.
About the Author
Merilee S. Grindle is Edward S. Mason Professor of International Development and Director of the David Rockefeller Center for Latin American Studies at Harvard University.
or
Not Currently Available for Direct Purchase