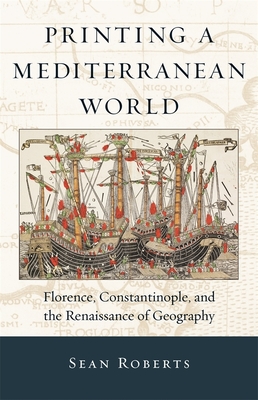 Printing a Mediterranean World (Hardcover)
Florence, Constantinople, and the Renaissance of Geography
Harvard University Press, 9780674066489, 293pp.
Publication Date: February 14, 2013
* Individual store prices may vary.
Description
In 1482, the Florentine humanist and statesman Francesco Berlinghieri produced the Geographia, a book of over one hundred folio leaves describing the world in Italian verse, inspired by the ancient Greek geography of Ptolemy. The poem, divided into seven books (one for each day of the week the author "travels" the known world), is interleaved with lavishly engraved maps to accompany readers on this journey.
Sean Roberts demonstrates that the Geographia represents the moment of transition between printing and manuscript culture, while forming a critical base for the rise of modern cartography. Simultaneously, the use of the Geographia as a diplomatic gift from Florence to the Ottoman Empire tells another story. This exchange expands our understanding of Mediterranean politics, European perceptions of the Ottomans, and Ottoman interest in mapping and print. The envoy to the Sultan represented the aspirations of the Florentine state, which chose not to bestow some other highly valued good, such as the city's renowned textiles, but instead the best example of what Florentine visual, material, and intellectual culture had to offer.
About the Author
Sean Roberts is Assistant Professor of Art History at the University of Southern California.
or
Not Currently Available for Direct Purchase