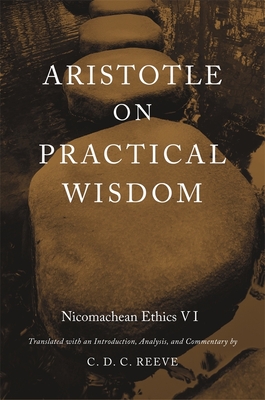 Aristotle on Practical Wisdom (Hardcover)
"Nicomachean Ethics" VI
Harvard University Press, 9780674072107, 296pp.
Publication Date: March 25, 2013
* Individual store prices may vary.
Description
Nicomachean Ethics VI is considered one of classical philosophy's greatest achievements. Aristotle on Practical Wisdom is the first full-scale commentary on this work to be issued in over a century, and is the most comprehensive and philosophically illuminating to date. A meticulous translation coupled with facing-page analysis enables readers to engage directly with the account of phron sis or practical wisdom that Aristotle is developing, while a full introduction locates that account in the context of his ethical thought and of later ethical thought more generally.
The commentary discusses the text line by line, illuminating obscure passages, explaining technical ones, and providing a new overall interpretation of the work and the nature of practical reason. A companion volume, Action, Contemplation, and Happiness, expands on this interpretation to provide a startling new picture of Aristotle's thought as a whole. Although the two books can be approached separately, together they constitute one of the most daring and original contemporary readings of Aristotle's philosophy. Aimed at committed students of these notoriously difficult writings, C. D. C. Reeve's engaging and lucid books should find a wide audience among philosophers, classicists, and all readers willing to wrestle with a thinker of unparalleled subtlety, depth, and scope.
About the Author
C. D. C. Reeve is Delta Kappa Epsilon Distinguished Professor of Philosophy at the University of North Carolina, Chapel Hill. Author's home: Chapel Hill, NC
or
Not Currently Available for Direct Purchase