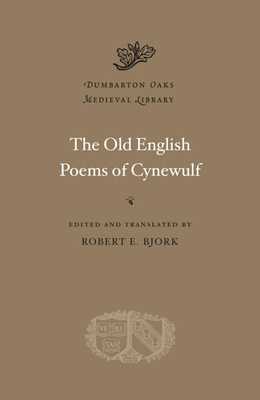 The Old English Poems of Cynewulf (Dumbarton Oaks Medieval Library #23) (Hardcover)
Harvard University Press, 9780674072633, 288pp.
Publication Date: May 20, 2013
* Individual store prices may vary.
Description
The Old English poems attributed to Cynewulf, who flourished some time between the eighth and tenth centuries, are unusual because most vernacular poems in this period are anonymous. Other than the name, we have no biographical details of Cynewulf, not even the most basic facts of where or when he lived. Yet the poems themselves attest to a powerfully inventive imagination, deeply learned in Christian doctrine and traditional verse-craft.
Runic letters spelling out the name Cynewulf appear in four poems: Christ II (or The Ascension), Juliana, The Fates of the Apostles, and Elene. To these a fifth can be added, Guthlac B because of similarities in style and vocabulary, but any signature (if one ever existed) has been lost because its ending lines are missing. What characterizes Cynewulf's poetry? He reveals an expert control of structure as shown from the changes he makes to his Latin sources. He has a flair for extended similes and dramatic dialogue. In Christ II, for example, the major events in Christ's life are portrayed as vigorous leaps. In Juliana the force of the saint's rhetoric utterly confounds a demon sent to torment her.
About the Author
Robert E. Bjork is Foundation Professor of English and Director of the Arizona Center for Medieval and Renaissance Studies at Arizona State University.
or
Not Currently Available for Direct Purchase