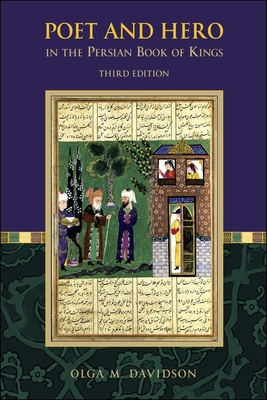 Poet and Hero in the Persian Book of Kings (Ilex Foundation #11) (Paperback)
Ilex Foundation, 9780674073210, 177pp.
Publication Date: July 8, 2013
* Individual store prices may vary.
Description
Poet and Hero in the Persian Book of Kings presents a far-reaching reassessment of the classical Persian epic known as the Shahnama or "Book of Kings," composed by the poet Ferdowsi in the early eleventh century ce. Combining comparative perspectives with a close reading of the internal evidence provided by the text of this epic, Olga M. Davidson argues that the poet of the Shahnama is actually a character in the epic, coexisting with ancient Iranian heroes and kings whose deeds are celebrated by the poetry. The poet can have the role of a character because his poetry comes to life in performance. Whenever the Shahnama was performed by the poet or by later practitioners of his poetry, the performer could interact with his grand characters by re-engaging with their stories, as if for the first time. After documenting the oral poetic performance traditions underlying the text of the Shahnama in all its variations, Davidson argues that the heroic tradition of this epic is deeply ancient, stemming from Indo-European poetic traditions. A primary example is the great warrior Rostam, who upholds Iranian kingship while at the same time posing a threat to kings who prove unworthy of the crown.
About the Author
Olga M. Davidson is Research Fellow at the Institute for the Study of Muslim Societies and Civilizations at Boston University.
or
Not Currently Available for Direct Purchase