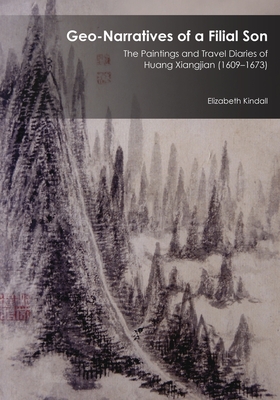 Geo-Narratives of a Filial Son
The Paintings and Travel Diaries of Huang Xiangjian (1609-1673) (Harvard East Asian Monographs #389)
Hardcover

* Individual store prices may vary.
Description
Huang Xiangjian, a mid-seventeenth-century member of the Suzhou local elite, journeyed on foot to southwest China and recorded its sublime scenery in site-specific paintings. Elizabeth Kindall's innovative analysis of the visual experiences and social functions Huang conveyed through his oeuvre reveals an unrecognized tradition of site paintings, here labeled geo-narratives, that recount specific journeys and create meaning in the paintings. Kindall shows how Huang created these geo-narratives by drawing upon the Suzhou place-painting tradition, as well as the encoded experiences of southwestern sites discussed in historical gazetteers and personal travel records, and the geography of the sites themselves. Ultimately these works were intended to create personas and fulfill specific social purposes among the educated class during the Ming-Qing transition. Some of Huang's paintings of the southwest, together with his travel records, became part of a campaign to attain the socially generated title of Filial Son, whereas others served private functions. This definitive study elucidates the context for Huang Xiangjian's painting and identifies geo-narrative as a distinct landscape-painting tradition lauded for its naturalistic immediacy, experiential topography, and dramatic narratives of moral persuasion, class identification, and biographical commemoration.
Harvard University Press, 9780674088436, 504pp.
Publication Date: July 11, 2016
or
Not Currently Available for Direct Purchase