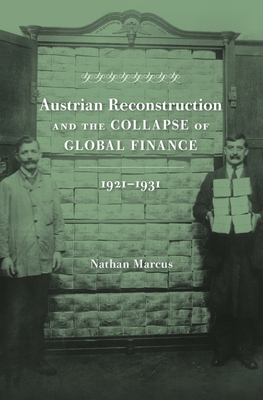 Austrian Reconstruction and the Collapse of Global Finance, 1921-1931 (Hardcover)
Harvard University Press, 9780674088924, 560pp.
Publication Date: April 30, 2018
* Individual store prices may vary.
Description
In 1921 Austria became the first interwar European country to experience hyperinflation. The League of Nations, among other actors, stepped in to help reconstruct the economy, but a decade later Austria's largest bank, Credit-Anstalt, collapsed. Historians have correlated these events with the banking and currency crisis that destabilized interwar Europe--a narrative that relies on the claim that Austria and the global monetary system were the victims of financial interlopers. In this corrective history, Nathan Marcus deemphasizes the destructive role of external players in Austria's reconstruction and points to the greater impact of domestic malfeasance and predatory speculation on the nation's financial and political decline.
Consulting sources ranging from diplomatic dossiers to bank statements and financial analyses, Marcus shows how the League of Nations' efforts to curb Austrian hyperinflation in 1922 were politically constrained. The League left Austria in 1926 but foreign interests intervened in 1931 to contain the fallout from the Credit-Anstalt collapse. Not until later, when problems in the German and British economies became acute, did Austrians and speculators exploit the country's currency and compromise its value. Although some statesmen and historians have pinned Austria's--and the world's--economic implosion on financial colonialism, Marcus's research offers a more accurate appraisal of early multilateral financial supervision and intervention.
Illuminating new facets of the interwar political economy, Austrian Reconstruction and the Collapse of Global Finance reckons with the true consequences of international involvement in the Austrian economy during a key decade of renewal and crisis.