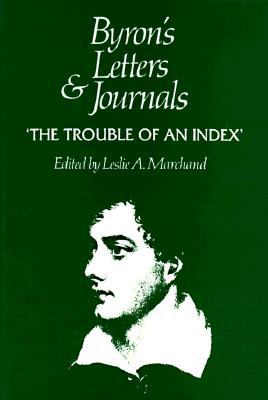 Byron's Letters and Journals, Volume XII (Hardcover)
'the Trouble of an Index, ' Index
Belknap Press, 9780674089549, 176pp.
Publication Date: April 9, 1982
Other Editions of This Title:
Hardcover (6/6/1980)
Hardcover (7/15/1981)
Hardcover (11/9/1978)
Hardcover (1/1/1979)
Hardcover (1/1/1976)
Hardcover (1/1/1976)
Hardcover (1/1/1975)
Hardcover (1/1/1974)
Hardcover (1/1/1973)
* Individual store prices may vary.
Description
George Gordon Byron was a superb letter-writer: almost all his letters, whatever the subject or whoever the recipient, are enlivened by his wit, his irony, his honesty, and the sharpness of his observation of people. They provide a vivid self-portrait of the man who, of all his contemporaries, seems to express attitudes and feelings most in tune with the twentieth century. In addition, they offer a mirror of his own time. This first collected edition of all Byron's known letters supersedes Prothero's incomplete edition at the turn of the century. It includes a considerable number of hitherto unpublished letters and the complete text of many that were bowdlerized by former editors for a variety of reasons. Prothero's edition included 1,198 letters. This edition has more than 3,000, over 80 percent of them transcribed entirely from the original manuscripts.
The final volume of this splendid edition contains a comprehensive index to the contents of the preceding volumes--the several thousand letters, the journals, the notes and biographical sketches. The index is prefaced by a generous selection of Byron's aphorisms, bons mots, and memorable statements, culled by Leslie Marchand from the letters and journals and arranged under subject headings.
or
Not Currently Available for Direct Purchase