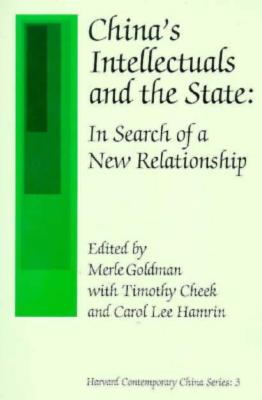 China's Intellectuals and the State (Paperback)
In Search of a New Relationship (Harvard Contemporary China Series #3)
Harvard University Press, 9780674119727, 352pp.
Publication Date: June 10, 1987
* Individual store prices may vary.
Description
Today's intellectuals in China inherit a mixed tradition in terms of their relationship to the state. Some follow the Confucian literati watchdog role of criticizing abuses of political power. Marxist intellectuals judge the state's practices on the basis of Communist ideals. Others prefer the May Fourth spirit, dedicated to the principles of free scholarly and artistic expression. The Chinese government, for its part, has undulated in its treatment of intellectuals, applying restraints when free expression threatened to get "out of control," relaxing controls when state policies required the cooperation, good will, and expertise of intellectuals.
In this stimulating work, twelve China scholars examine that troubled and changing relationship. They focus primarily on the post-Mao years when bitter memories of the Cultural Revolution and China's renewed quest for modernization have at times allowed intellectuals increased leeway in expression and more influence in policy-making. Specialists examine the situation with respect to economists, lawyers, scientists and technocrats, writers, and humanist scholars in the climate of Deng Xiaoping's policies, and speculate about future developments. This book will be a valuable source of information for anyone interested in the changing scene in contemporary China and in its relations with the outside world.
or
Not Currently Available for Direct Purchase