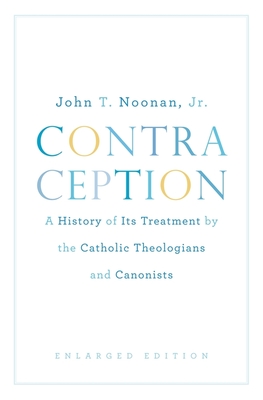 Contraception (Paperback)
A History of Its Treatment by the Catholic Theologians and Canonists, Enlarged Edition (Belknap Press)
Belknap Press, 9780674168527, 581pp.
Publication Date: June 26, 1986
* Individual store prices may vary.
Description
Originally published in 1965, Contraception received unanimous acclaim from all quarters as the first thorough, scholarly, objective analysis of Catholic doctrine on birth control. More than ever this subject is of acute concern to a world facing serious population problems, and the author has written an important new appendix examining the development of and debates over the doctrine in the past twenty years. John T. Noonan, Jr., traces the Church's position from its earliest foundations to the present, and analyzes the conflicts and personal decisions that have affected the theologians' teachings on the subject.