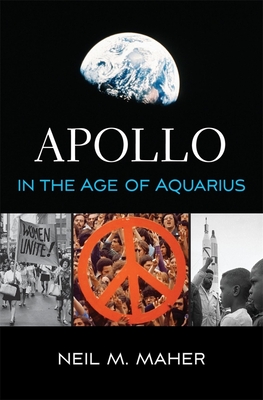 Apollo in the Age of Aquarius (Paperback)
Harvard University Press, 9780674237391, 368pp.
Publication Date: March 11, 2019
Other Editions of This Title:
MP3 CD (6/27/2017)
Compact Disc (6/27/2017)
Hardcover (3/27/2017)
* Individual store prices may vary.
Description
Winner of the Eugene M. Emme Astronautical Literature Award
A Bloomberg View Must-Read Book of the Year
A Choice Outstanding Academic Title of the Year
"A substance-rich, original on every page exploration of how the space program interacted with the environmental movement, and also with the peace and 'Whole Earth' movements of the 1960s."
--Tyler Cowen, Marginal Revolution
The summer of 1969 saw astronauts land on the moon for the first time and hippie hordes descend on Woodstock. This lively and original account of the space race makes the case that the conjunction of these two era-defining events was not entirely coincidental.
With its lavishly funded mandate to put a man on the moon, the Apollo mission promised to reinvigorate a country that had lost its way. But a new breed of activists denounced it as a colossal waste of resources needed to solve pressing problems at home. Neil Maher reveals that there were actually unexpected synergies between the space program and the budding environmental, feminist and civil rights movements as photos from space galvanized environmentalists, women challenged the astronauts' boys club and NASA's engineers helped tackle inner city housing problems. Against a backdrop of Saturn V moonshots and Neil Armstrong's giant leap for mankind, Apollo in the Age of Aquarius brings the cultural politics of the space race back down to planet Earth.
"As a child in the 1960s, I was aware of both NASA's achievements and social unrest, but unaware of the clashes between those two historical currents. Maher captures] the maelstrom of the 1960s and 1970s as it collided with NASA's program for human spaceflight."
--George Zamka, Colonel USMC (Ret.) and former NASA astronaut
"NASA and Woodstock may now seem polarized, but this illuminating, original chronicle...traces multiple crosscurrents between them."
--Nature