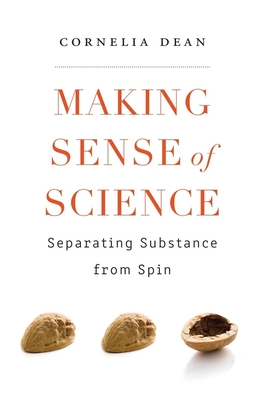 Making Sense of Science (Paperback)
Separating Substance from Spin
Belknap Press: An Imprint of Harvard Universi, 9780674237803, 296pp.
Publication Date: March 4, 2019
* Individual store prices may vary.
Description
Finalist, Los Angeles Times Book Prize
Most of us learn about science from media coverage, and anyone seeking factual information on climate change, vaccine safety, genetically modified foods, or the dangers of peanut allergies has to sift through an avalanche of bogus assertions, misinformation, and carefully packaged spin. Cornelia Dean draws on thirty years of experience as a science reporter at the New York Times to expose the tricks that handicap readers with little background in science. She reveals how activists, business spokespersons, religious leaders, and talk show hosts influence the way science is reported and describes the conflicts of interest that color research. At a time when facts are under daily assault, Making Sense of Science seeks to equip nonscientists with a set of critical tools to evaluate the claims and controversies that shape our lives.
"Making Sense of Science explains how to decide who is an expert, how to understand data, what you need to do to read science and figure out whether someone is lying to you... If science leaves you with a headache trying to figure out what's true, what it all means and who to trust, Dean's book is a great place to start."
--Casper Star-Tribune
"Fascinating... Its mission is to help nonscientists evaluate scientific claims, with much attention paid to studies related to health."
--Seattle Times