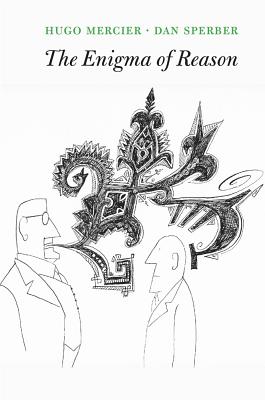 The Enigma of Reason (Paperback)
Harvard University Press, 9780674237827, 408pp.
Publication Date: March 4, 2019
Other Editions of This Title:
Compact Disc (11/21/2017)
Hardcover (4/17/2017)
MP3 CD (11/21/2017)
* Individual store prices may vary.
Description
"Brilliant...Timely and necessary." --Financial Times
"Especially timely as we struggle to make sense of how it is that individuals and communities persist in holding beliefs that have been thoroughly discredited."
--Darren Frey, Science
If reason is what makes us human, why do we behave so irrationally? And if it is so useful, why didn't it evolve in other animals? This groundbreaking account of the evolution of reason by two renowned cognitive scientists seeks to solve this double enigma. Reason, they argue, helps us justify our beliefs, convince others, and evaluate arguments. It makes it easier to cooperate and communicate and to live together in groups. Provocative, entertaining, and undeniably relevant, The Enigma of Reason will make many reasonable people rethink their beliefs.
"Reasonable-seeming people are often totally irrational. Rarely has this insight seemed more relevant...Still, an essential puzzle remains: How did we come to be this way?...Cognitive scientists Hugo Mercier and Dan Sperber argue that] reason developed not to enable us to solve abstract, logical problems... but] to resolve the problems posed by living in collaborative groups."
--Elizabeth Kolbert, New Yorker
"Turns reason's weaknesses into strengths, arguing that its supposed flaws are actually design features that work remarkably well."
--Financial Times
"The best thing I have read about human reasoning. It is extremely well written, interesting, and very enjoyable to read."
--Gilbert Harman, Princeton University