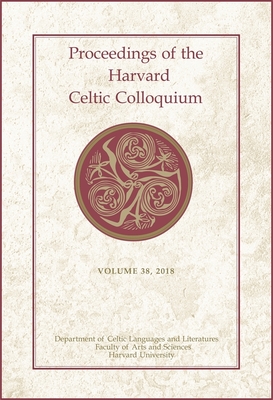 Proceedings of the Harvard Celtic Colloquium, 38 (Hardcover)
2018
Harvard University Press, 9780674241312, 250pp.
Publication Date: December 3, 2019
Other Editions of This Title:
Hardcover (6/10/2019)
* Individual store prices may vary.
Description
PHCC 38 collects papers ranging widely on topics of the literary and material culture of the Celtic regions of Ireland, Wales, and Breton in the medieval and modern periods. Several articles concern the self-awareness of the literary elite in Ireland and Wales, whose members respected the traditional forms of their literature but used them to further contemporary purposes. For example, they introduce new references to foreign places and cultures, or use older topographical lore to describe and justify contemporary land use and settlement. Other articles review material culture as it is reflected in literary works of their respective periods and discuss how this in turn illuminates the attitudes of the authors and their intended readers. A number of contributions concern the grammatical structure and linguistic formation of the languages of Ireland, Wales, and Brittany, both early and modern.
The special lecture for the Harvard Celtic Colloquium this year was given by Dr. Aled Jones, Senior Lecturer in Welsh and Medieval Studies at Bangor University, Wales, comparing modern astrophysics to the plasticity of time in medieval Celtic literature, a thought-provoking consideration of congruences in modern and medieval conceptions of time and space. This volume also contains the 2018 Kelleher lecture given by Dr. William Gilles of the University of Edinburgh on a problematic early Scots-Gaelic text, the Harlow Brosnachadh.