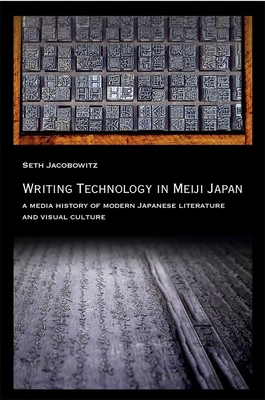 Writing Technology in Meiji Japan (Paperback)
A Media History of Modern Japanese Literature and Visual Culture (Harvard East Asian Monographs #387)
Harvard University Press, 9780674244498, 312pp.
Publication Date: April 7, 2020
Other Editions of This Title:
Hardcover (1/18/2016)
* Individual store prices may vary.
Description
Writing Technology in Meiji Japan boldly rethinks the origins of modern Japanese language, literature, and visual culture from the perspective of media history. Drawing upon methodological insights by Friedrich Kittler and extensive archival research, Seth Jacobowitz investigates a range of epistemic transformations in the Meiji era (1868-1912), from the rise of communication networks such as telegraph and post to debates over national language and script reform. He documents the changing discursive practices and conceptual constellations that reshaped the verbal, visual, and literary regimes from the Tokugawa era. These changes culminate in the discovery of a new vernacular literary style from the shorthand transcriptions of theatrical storytelling (rakugo) that was subsequently championed by major writers such as Masaoka Shiki and Natsume Sōseki as the basis for a new mode of transparently objective, "transcriptive" realism. The birth of modern Japanese literature is thus located not only in shorthand alone, but within the emergent, multimedia channels that were arriving from the West. This book represents the first systematic study of the ways in which media and inscriptive technologies available in Japan at its threshold of modernization in the late nineteenth to early twentieth century shaped and brought into being modern Japanese literature.