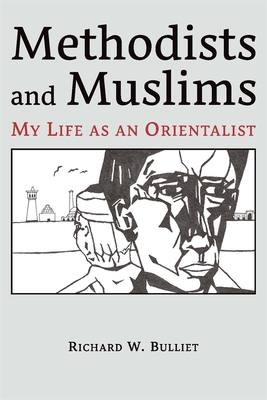 Methodists and Muslims (Paperback)
My Life as an Orientalist (Ilex #22)
Ilex Foundation, 9780674244672, 186pp.
Publication Date: July 14, 2020
* Individual store prices may vary.
Description
Richard W. Bulliet is an innovative historian of the Islamic world. His contributions have changed the way scholars think about the history of medieval city life, animal domestication, wheeled transport, religious conversion, Islamic institutions, and relations between Islam and Christianity. His fifty-year career at Harvard, Berkeley, and Columbia coincided with the rise of Middle East Studies as an American academic enterprise and with his Columbia colleague Edward Said's book Orientalism, which set off a lasting debate over the value of Americans' and Europeans' studying non-Western cultures. In Methodists and Muslims, Bulliet has fashioned a critique of both Orientalism and Middle East Studies. His memoir also recounts how a young Methodist from Illinois made his way into the then-arcane field of Islamic Studies, became involved in shaping Middle East Studies, and developed relations with the Islamic Republic of Iran, culminating in the controversial visit to New York City by President Ahmadinejad of Iran.