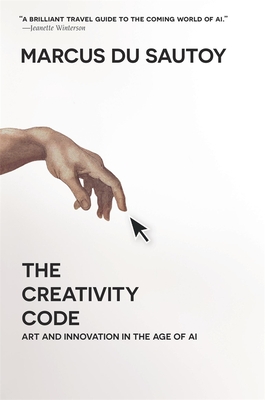 The Creativity Code (Paperback)
Art and Innovation in the Age of AI
Belknap Press, 9780674244719, 320pp.
Publication Date: March 3, 2020
Other Editions of This Title:
Hardcover (4/15/2019)
Compact Disc (4/15/2019)
MP3 CD (4/15/2019)
Compact Disc (4/15/2019)
* Individual store prices may vary.
Description
A Financial Times "Best Summer Books" Selection
"Fascinating...If all the experiences, hopes, dreams, visions, lusts, loves and hatreds that shape the human imagination amount to nothing more than a 'code, ' then sooner or later a machine will crack it. Indeed, du Sautoy assembles an eclectic array of evidence to show how that's happening even now."
--The Times
"Thoughtful and illuminating."
--Sunday Times
"Fact-packed and funny, questioning what we mean by creative and unsettling the script about what it means to be human...a brilliant travel guide to the coming world of AI."
--Jeanette Winterson
Can a computer compose a symphony, write a prizewinning novel, or paint a masterpiece? And if so, would we be able to tell the difference? Does the future of creativity belong to AI?
Mathematical genius and creative polymath Marcus du Sautoy plunges us into the mysterious world of creativity in this essential guide to how algorithms work. He introduces us to programs that are making drip paintings in the style of Jackson Pollock, composing pieces that have fooled Bach experts, and inventing plot twists that would have Harry Potter running scared. In a thrilling tour of the landscape of invention, he explores what it means to be creative--and how much of that is human.