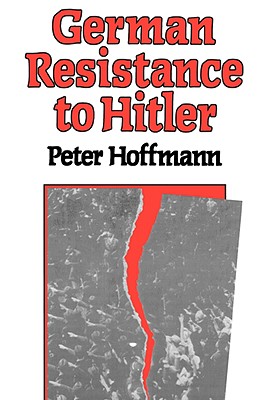 German Resistance to Hitler (Paperback)
Harvard University Press, 9780674350861, 182pp.
Publication Date: April 9, 2005
* Individual store prices may vary.
Description
Fascination with the evil of the Nazi regime has not diminished in the decades since Hitler assumed power in Germany, but the story of internal resistance to Nazism has not been as fully realized as have the innumerable tales of horror. In this compact book Peter Hoffmann examines the growing recognition by some Germans in the 1930s of the malign nature of the Nazi regime, the ways in which these people became involved in the resistance, and the views of those who staked their lives in the struggle against tyranny and murder.
The earliest postwar accounts of the resistance by survivors and witnesses were followed by a variety of investigations and evaluations. Peter Hoffrnann here presents a complete reconstruction of this baffling and intriguing story. After several decades of study of the German resistance to Nazism, he has unlocked the secrets of its inner history. Hoffmann recounts the methods of Hitler's rise to power in the tumultuous days of January and February 1933, the consolidation of his power as a result of the ROhm Massacre in 1934, and his growing criminality as evidenced by the rape of Czechoslovakia and the pogrom of 1938. The author describes the several attempts in 1938 and during the war years to dislodge Hitler from within; the desperation of the luckless opponents over the carnage of war and the mass murders that threatened to engulf them; and finally, the attempt to assassinate Hitler on July 20, 1944. Throughout, he probes the motives of the resisters. Some, for example, found it difficult to justify assassination, even for the purpose of bringing an end to mass killing. Hoffmann examines and discounts the accusation that the principal motive of those who resisted was to preserve their class privileges. The resisters, he concludes, acted not so much in the hope of personal gain as from a moral obligation to challenge the evils they saw before them.