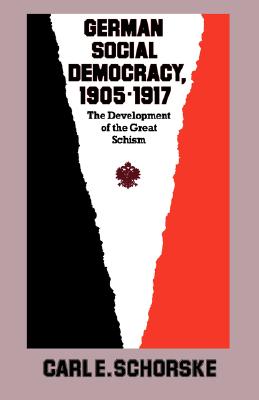 German Social Democracy, 1905-1917 (Paperback)
The Development of the Great Schism (Harvard Historical Studies #65)
Harvard University Press, 9780674351257, 374pp.
Publication Date: January 1, 1983
* Individual store prices may vary.
Description
No political parties of present-day Germany are separated by a wider gulf than the two parties of labor, one democratic and reformist, the other totalitarian and socialist-revolutionary. Social Democrats and Communists today face each other as bitter political enemies across the front lines of the Cold War; yet they share a common origin in the Social Democratic Party of Imperial Germany. How did they come to go separate ways? By what process did the old party break apart? How did the prewar party prepare the ground for the dissolution of the labor movement in World War I, and for the subsequent extension of Leninism into Germany? To answer these questions is the purpose of Carl Schorske's study.