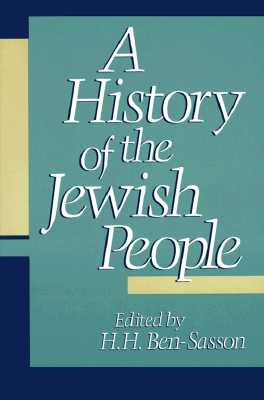 A History of the Jewish People (Paperback)
Harvard University Press, 9780674397316, 1232pp.
Publication Date: October 15, 1985
* Individual store prices may vary.
Description
A History of the Jewish People presents a total vision of Jewish experiences and achievements--religious, political, social, and economic--in both the land of Israel and the diaspora throughout the ages. It has been acclaimed as the most comprehensive and penetrating work yet to have appeared in its field.
Six distinguished scholars at the Hebrew University, Jerusalem, have set forth here for the first time the authentic story of the Jewish past that is relevant to the Jewish present. Special attention is paid to the significant historical sources that have come to light in the past decades, to the findings of archaeological research, and to source materials in Jewish studies such as Talmudic literature--sources that have too often been ignored by historians. Yet, while bringing immense scholarship to the task of writing this book, the authors do not lose sight of the essential drama of Jewish history. Their style is forceful and lucid, their narrative both lively and complete.