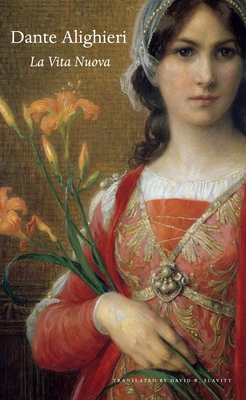 La Vita Nuova (Paperback)
Harvard University Press, 9780674416765, 144pp.
Publication Date: October 1, 2014
Other Editions of This Title:
Paperback, French (2/28/2018)
* Individual store prices may vary.
Description
La Vita Nuova (1292-94) has many aspects. Dante's libello, or "little book," is most obviously a book about love. In a sequence of thirty-one poems, the author recounts his love of Beatrice from his first sight of her (when he was nine and she eight), through unrequited love and chance encounters, to his profound grief sixteen years later at her sudden and unexpected death. Linked with Dante's verse are commentaries on the individual poems--their form and meaning--as well as the events and feelings from which they originate. Through these commentaries the poet comes to see romantic love as the first step in a spiritual journey that leads to salvation and the capacity for divine love. He aims to reside with Beatrice among the stars.
David Slavitt gives us a readable and appealing translation of one of the early, defining masterpieces of European literature, animating its verse and prose with a fluid, lively, and engaging idiom and rhythm. His translation makes this first major book of Dante's stand out as a powerful work of art in its own regard, independent of its "junior" status to La Commedia. In an Introduction, Seth Lerer considers Dante as a poet of civic life. "Beatrice," he reminds us, "lives as much on city streets and open congregations as she does in bedroom fantasies and dreams."
or
Not Currently Available for Direct Purchase