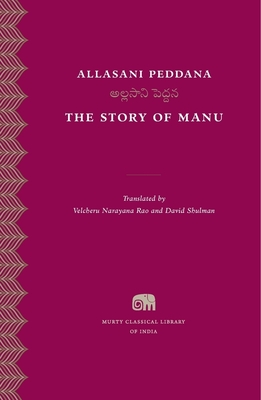 The Story of Manu (Murty Classical Library of India #4) (Hardcover)
Harvard University Press, 9780674427761, 656pp.
Publication Date: January 6, 2015
* Individual store prices may vary.
Description
Manucaritramu, or The Story of Manu, by the early sixteenth-century poet Allasani Peddana, is the definitive literary monument of Telugu civilization and a powerful embodiment of the imperial culture of Vijayanagara, the last of the great premodern south Indian states. It is the story of Svarochisha Manu, who ruled over the previous cosmic age and who serves here as prototype for the first human being. Peddana explores the dramatic displacements, imaginative projections, and intricate workings of desire necessary for Manu's birth and formation. The Story of Manu is also a book about kingship and its exigencies at the time of Krishnadevaraya, the most powerful of the Vijayanagara rulers, who was a close friend and patron of the poet. The Story of Manu, presented in the Telugu script alongside the first translation into any language, is a true masterpiece of early modern south Indian literature.
The Murty Classical Library of India makes available original texts and modern English translations of the masterpieces of literature and thought from across the whole spectrum of Indic languages over the past two millennia in the most authoritative and accessible formats on offer anywhere.
or
Not Currently Available for Direct Purchase