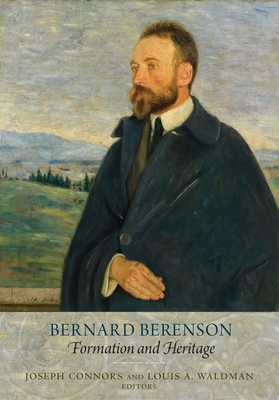 Bernard Berenson (Paperback)
Formation and Heritage (Villa I Tatti #31)
Villa I Tatti, 9780674427853, 440pp.
Publication Date: April 28, 2014
* Individual store prices may vary.
Description
Bernard Berenson (1865-1959) put the connoisseurship of Renaissance art on a firm footing in the late nineteenth and early twentieth centuries. His monument is the library and collection of Italian painting, Islamic miniatures, and Asian art at Villa I Tatti in Florence. The authors in this collection of essays explore the intellectual world in which Berenson was formed and to which he contributed. Some essays consider his friendship with William James and the background of perceptual psychology that underlay his concept of "tactile values." Others examine Berenson's relationships with a variety of cultural figures, ranging from the German-born connoisseur Jean Paul Richter, the German art historian Aby Warburg, the Boston collector Isabella Stewart Gardner, and the American medievalist Arthur Kingsley Porter to the African-American dance icon Katherine Dunham, as well as with Kenneth Clark, Otto Gutekunst, Archer Huntington, Paul Sachs, and Umberto Morra. Bernard Berenson: Formation and Heritage makes an important contribution to the rising interest in the historiography of the discipline of art history in the United States and Europe during its formative years.
or
Not Currently Available for Direct Purchase