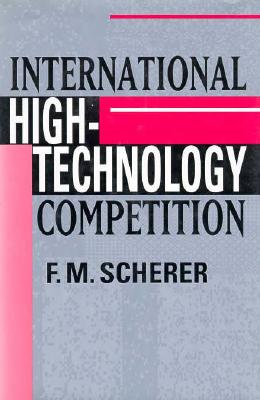 International High Technology Competition (Hardcover)
Harvard University Press, 9780674458451, 224pp.
Publication Date: January 1, 1992
* Individual store prices may vary.
Description
During the 1970s and 1980s, American manufacturing enterprises saw their technological dominance challenged by increasingly tough competition from abroad. This book investigates business responses to those challenges. On average, F. M. Scherer shows, 308 U.S. companies reacted to rising imports of high-technology products by cutting back research and development expenditures as a percentage of sales. The cutbacks were particularly large in industries protected by voluntary trade restraint agreements and other trade barriers.
Using statistical data and eleven in-depth case studies, Scherer finds that company responses to new high-technology competition from abroad were highly diverse. Aggressive reactions predominated in firms producing color film, wet shavers, medical imaging apparatus, fiber optics, and earth-moving equipment. But the efforts of U.S. manufacturers in other lines such as color television, VCRs, and facsimile machines, were too meager to repel technologically innovative overseas challengers. Exploring why reactions differed so much from case to case, Scherer finds systematic explanations in such variables as the multinationality of enterprises, domestic market structure, links to academic science bases, and the educational background of top managers. He concludes by offering proposals to improve the competitiveness of American high-technology companies.
or
Not Currently Available for Direct Purchase