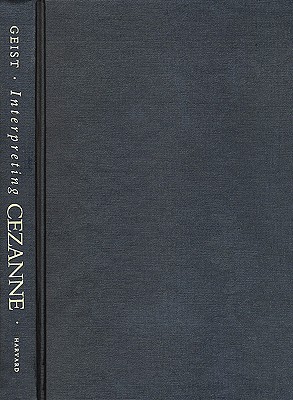 Interpreting C?zanne (Hardcover)
Harvard University Press, 9780674459557, 312pp.
Publication Date: November 15, 1988
* Individual store prices may vary.
Description
In this remarkable book the sculptor and writer Sidney Geist presents a revolutionary interpretation of the art of C zanne. Geist argues that C zanne's paintings are fertile with reflections of the artist's private world and passionate concerns. Looking at more than two hundred works, all reproduced in the book, he identifies the symbolism that gives form to a hidden significance in the paintings--concealed allusions to C zanne himself and to his relations with his wife and mother, his father, his son, and his friend Zola, as well as a circle of colleagues including Pissarro, Frederic Bazille, and Ambroise Vollard. It is a complex pattern of symbols expressed in both secondary visual images and in verbal connections, including rebuses and puns. In reading these paintings for symbolic meaning Geist opens the way to a fuller understanding of C zanne as well as to new ways of looking at pictures. Interpretation of this kind in its turn explains formal aspects of the paintings with a richness not possible in abstract analysis.